April 8th-15th is Oral, Head, and Neck Cancer Awareness Week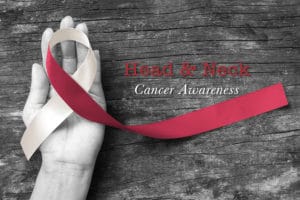 Do you know someone who has battled oral, head, or neck cancer? If so, it's no surprise that their journey with cancer has surely been a difficult one. In 2018, the Head and Neck Cancer Alliance hosts their awareness week from the 8th to the 15th of April.
The OHANCA Program works "closely with local hospitals, clinics and medical centers each year to provide free head and neck cancer screenings for community members in hundreds of locations throughout the US and abroad" in order to diagnose cases of these cancers.
Dry Mouth Relief
As many of our readers know, the methods used to treat cancer, such as chemotherapy and radiation, can often lead to symptoms of dry mouth. It's important to take advantage of cancer screenings, like the ones that OHANCA offers, to get that early diagnosis and start treatment as soon as possible.
If you have been diagnosed with oral, head, or neck cancer and have decided to seek treatment that can cause dry mouth, and it can affect the quality of life. Lubricity dry mouth spray can help you with its unique formula for dry mouth relief.