Potentially Life-Saving Immunotherapy Is Safe for Many Patients with Sjogren's
Data from a new study shows immunotherapy, an innovative and potentially life-saving cancer treatment that uses the body's immune system to target tumors, is safe for many patients with rheumatologic diseases including Sjogren's syndrome.
The results of the study were reported in EurekAlert!, a science news website of the American Association for the Advancement of Science (AAAS). The single-center study data, authored by a senior officer of the Mayo Clinic, was published in the peer-reviewed medical journal Arthritis & Rheumatology, an official journal of the American College of Rheumatology.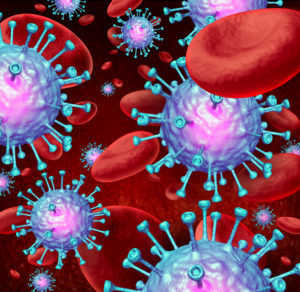 The study showed that, of 16 cancer patients with pre-existing rheumatologic diseases, "only a minority experienced a flare up of rheumatologic disease or immune related side effects." The six patients who experienced immune-related side effects were treated successfully.
The report concluded that "the findings suggest that selected groups of patients with rheumatologic disease can safely receive potentially life-saving cancer treatments." The study's senior officer, Dr, Uma Thanarajasingam of the Mayo Clinic added that more study was needed to "better understand the safety profile… risk factors and biomarkers for the development of immune-related adverse effects."
For the complete Eureka! Alert story, click on this link: https://www.eurekalert.org/pub_releases/2018-01/w-cif012218.php