Wishing you a wonderful new year!
From all of us at Lubricity, we wish you a happy and healthy New Year! Please use the code below at checkout to receive 60% OFF your order of the box of 12 or 36!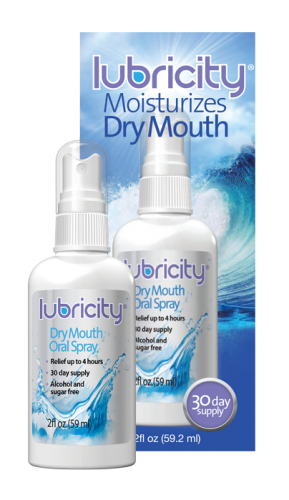 Lubricity contains 5 safe ingredients: water, xylitol, sodium hyaluronate, sodium benzoate, potassium sorbate.

Lubricity acts rapidly and provides up to 4 hours of relief when used as directed.

30-day Supply in One Bottle
Used as directed, a 2 oz. bottle of Lubricity provides daily relief for a whole month. This makes Lubricity the most convenient, cost-effective solution for dry mouth symptoms.

Alcohol, Sugar and Gluten Free
Lubricity's formula contains no sugar, alcohol or gluten.

Convenient Leak-Proof Bottle
Lubricity comes in a 2 oz. leak-proof bottle. It's small enough to be taken along in a purse or a pocket. Lubricity is a travel-friendly solution for people on-the-go.

I have had dry mouth for over 7 years and have tried all the ones that told to me…. But this is the product…Ever!!! It is like total freedom….I like it because it has no flavor and is sugar free…I don't feel like I have to drink a gallon and half of water a day….I just can't say enough about this product..I just purchased my 30 day bottle…I really appreciate my bottle that you sent for me to sample!!! Thank you …Thank you!!!!!
– Deborah