Dry Mouth & Autoimmune Disease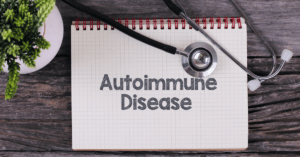 Dry mouth, when accompanied by dry eye, can be a key indicator of an autoimmune disease. And optometrists play a crucial role in identifying a possible autoimmune disorder, given the eye's vulnerability to many types of autoimmune diseases.
Those are among the main points of an essay in the February edition of Primary Care Optometry News written by its editor, Michael D. DePaolis, O.D. FAAO.
Given that there are more than 80 different forms of autoimmune disease, and "an ambiguous array of symptoms," establishing a working diagnosis of an autoimmune disease can be challenging and time consuming, Dr. DePaolis notes. Many people will probably see five doctors over a more than four-year period before clinicians can arrive at a diagnosis.
Optometrists are often the first clinicians to see these people, he adds, and may be able to identify "the link between ocular findings and underlying autoimmune disease. Is it just a contact-lens related dry eye or dry eye accompanied by dry mouth."
For Dr. DePaolis' complete essay, click here.