In celebration of World Sjögren's Day, we have a Special Offer for you!
Offer is valid until 09/30/2021 on
* unlimited # of bottles
* unlimited # of orders
*Offer can be applied only to Lubricity 0.5 oz.,
Lubricity 2 oz. (1 bottle & 2-pack)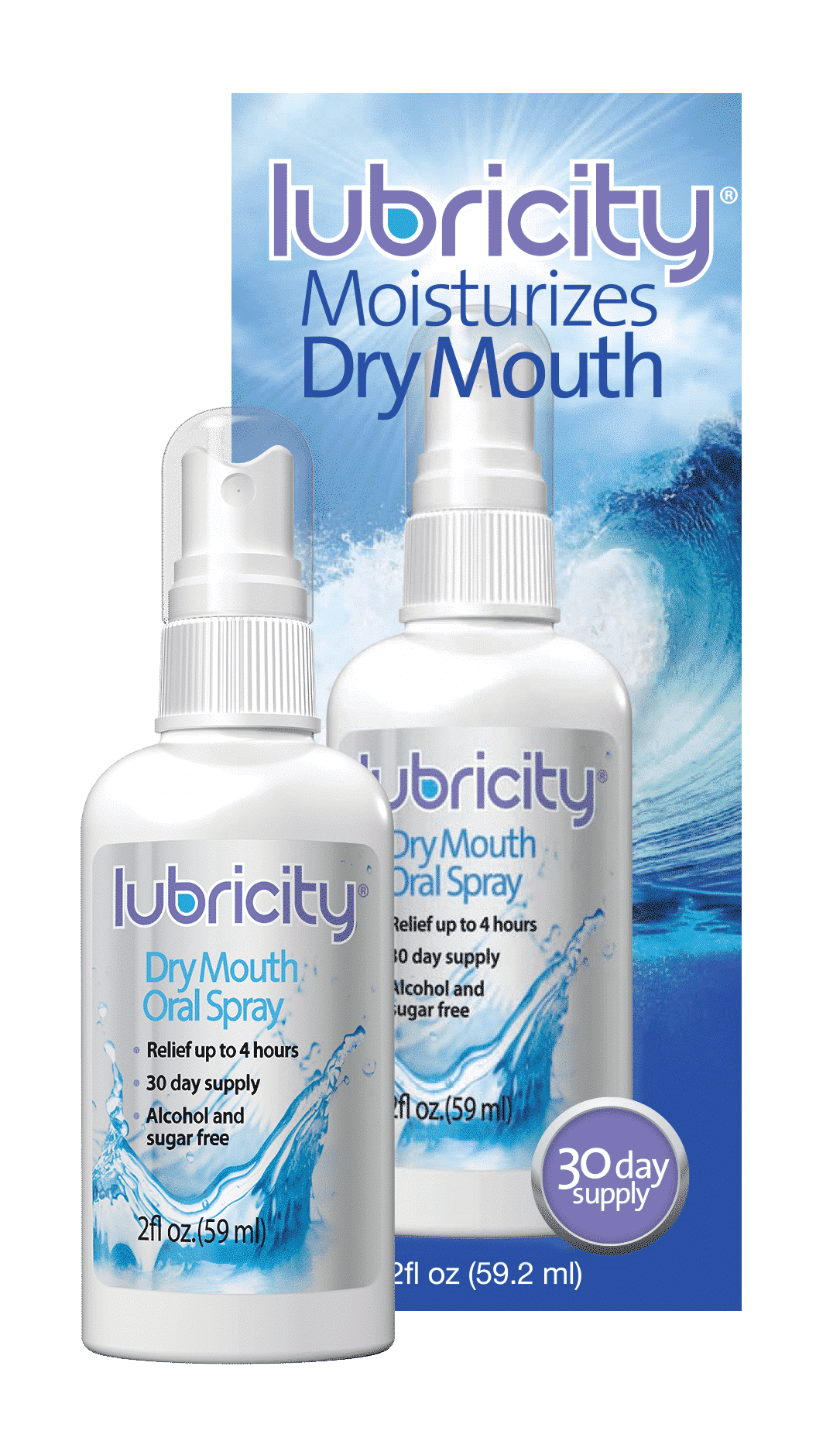 Offer is valid until 09/30/2021 on unlimited # of bottles*
& unlimited # of order.
*Offer can be applied only to Lubricity 0.5 oz., Lubricity 2 oz. (1 bottle & 2-pack)

Provides instant relief from symptoms of acute and chronic dry mouth (xerostomia)

Long-lasting relief of up to 4 hours

Flavorless, colorless, and odorless
Flavorless and odorless solution for individuals with increased sensitivity to taste

Simple, yet effective 5-Ingredient Formulation. All ingredients are GRAS by the FDA. 

The only over-the-counter dry mouth product that contains hyaluronic acid that helps seal in the mouth's natural moisture creating a soothing and hydrated feeling.  


Alcohol, Sugar, and Gluten Free
Our unique formula is alcohol, sugar, and gluten free. Lubricity has ZERO calories and is Vegan-Friendly!

Each 2 oz. bottle provides approximately a 30-day supply

2 oz bottle is perfect for placing in your pocket, or purse and is travel friendly

Learn how Lubricity is involved with the Sjögren's Community
Nearly 100% of people with Sjögren's have Dry Mouth as one of the symptoms.
Therefore, Lubricity is determined to help the Sjögren's Community
take control of their dry mouth!
See what our Sjögren's Customers have to say
My sister is a nutritionist at a cancer center. She read about Lubricity and ordered some samples. Since I am her "dry mouth" tester, she sent me 2 of the samples. At first I was skeptical since it was slightly thicker and less minty than the product I was using. After using Lubricity for several nights, I noticed that my mouth was staying hydrated for my night's sleep, and I wasn't waking up with a totally dry mouth in the middle of the night. I reported my findings to my sister, who told me her patients had similar reactions. Lubricity is my go-to product.
"Your product is a good one to use at work. I don't spit it out"
"Lubricity is one of many products I use for dry mouth. Compared to other sprays, it is the one I like & use. It works well & is not minty. Mint burns my dry mouth & many Sjogren's patients dry mouths. The biggest challenge is finding products without mint including gum. That limits product choice from gum to gels & sprays. Companies can't seem to get away from mint. I use Lubricity between & with other products. It is ever so slightly sweet. It does not burn. It contains xylitol which is naturally anti-bacterial. It helps prevent cavities. It is the best oral moisture spray I have found."
""Much better than Biotene. Perfect for people that cannot tolerate peppermint""
"Better results than what I was getting with other products"
"Lubricity moisturizes the inside of mouth and tongue and lasts for hours"
"Great product that provides comfort and relief from mouth dryness"
"I would buy Lubricity again. It definitely helps my dry mouth and voice"
"Your product seems to last longer the others I've tried. Very important."
SHOP NOW & SAVE 50% with code SF50