On July 23, we will celebrate World Sjögren's Day, hosted by the Sjögren's Foundation.
As stated by the Sjögren's Foundation, Sjögren's is a systemic disease that affects the entire body, with symptoms that may remain steady or worsen over time. The way the disease progresses varies widely, making it difficult for patients and their physicians to diagnose and treat effectively. While some people experience mild discomfort, other experiences debilitating symptoms that significantly impair their ability to function. Early diagnosis and proper treatments are crucial for preventing severe complications and improving a patient's quality of life.
Roughly half of the time, Sjögren's occurs alone. In contrast, in the other half of the cases, it can happen in the presence of another autoimmune connective tissue disease, such as Rheumatoid Arthritis, Lupus, or Scleroderma.
In addition, Sjögren's is often misrepresented as being a rare disease. However, it is estimated that four million Americans are living with this disease, making it one of the most prevalent autoimmune diseases in the country.
What are Sjögren's Symptoms?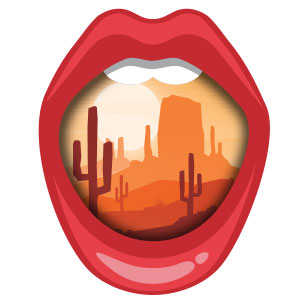 While many patients experience dry eyes and mouth, fatigue, and joint pain, Sjögren's can also cause organ dysfunction, including the…
kidneys
gastrointestinal system
blood vessels
lungs
liver
pancreas
central nervous system
Patients also have a higher chance of developing lymphoma. 
What is World Sjögren's Day?
World Sjögren's Day takes place annually on July 23. The Sjögren's Foundation joins together with other Sjögren's organizations from around the world to celebrate Dr. Henrik Sjögren's birthday, the Swedish ophthalmologist who discovered the disease in 1933. This day not only commemorates Dr. Sjögren but also helps to raise awareness of the disease.
Learn more about Sjögren's and how you can help raise awareness by clicking on the button below!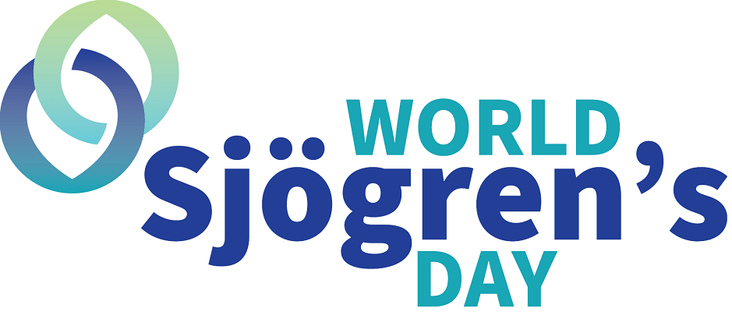 Save 50% on your order with your Sjögren's Special Offer
How is Lubricity associated with the Sjögren's Foundation?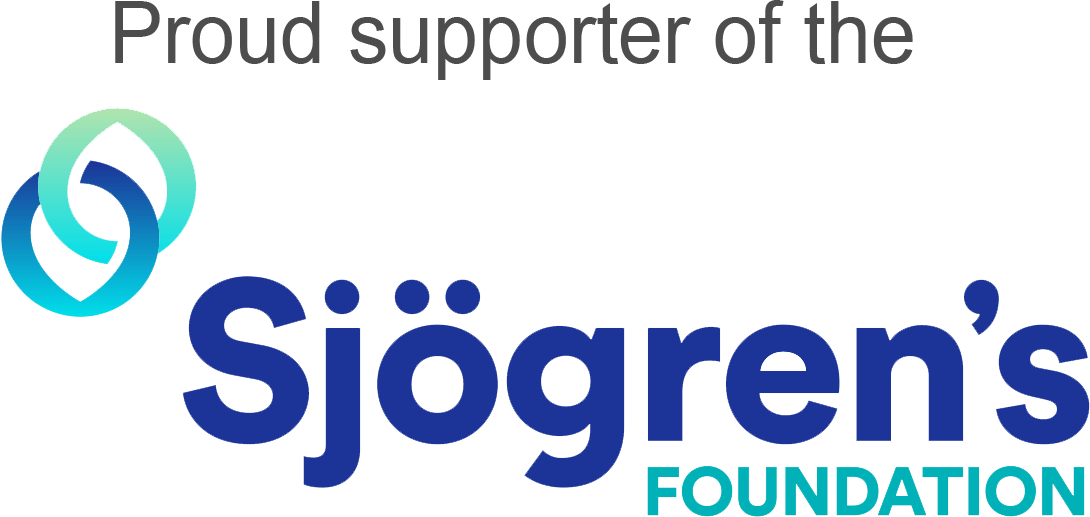 Lubricity Innovations is a proud supporter of the Sjögren's Foundation. As dry mouth is one of the most common Sjögren's symptoms, we have partnered with the Sjögren's Foundation and Sjögren's Society of Canada to help people overcome the uncomfortable feeling associated with dry mouth.

You can check out the Sjögren's Strong Podcast, where we discuss the benefits of Lubricity Dry Mouth Oral Spray and how it works differently than other dry mouth products.
Clinical Study with Sjögren's Patients
Lubricity Innovations conducted a study including patients with Sjögren's, whose primary complaint was Xerostomia with an unstimulated salivary flow rate of <0.25ml/minute.
After the study, nearly 70% of participants reported that Lubricity was better than their usual dry mouth remedy.
Notably participants in the clinical study reported the following:
Lubricity reduces the need to consume water to alleviate dry mouth
Upon awakening in the morning, the oral cavity remains relatively moist after using Lubricity before bedtime
Provided relief from symptoms of Xerostomia for up to 4-hours
A cumulative improvement in oral lubrication/moistness occurred with Lubricity
What does the Sjögren's Community say about Lubricity?
My sister is a nutritionist at a cancer center. She read about Lubricity and ordered some samples. Since I am her "dry mouth" tester, she sent me 2 of the samples. At first I was skeptical since it was slightly thicker and less minty than the product I was using. After using Lubricity for several nights, I noticed that my mouth was staying hydrated for my night's sleep, and I wasn't waking up with a totally dry mouth in the middle of the night. I reported my findings to my sister, who told me her patients had similar reactions. Lubricity is my go-to product.
"Your product is a good one to use at work. I don't spit it out"
"Lubricity is one of many products I use for dry mouth. Compared to other sprays, it is the one I like & use. It works well & is not minty. Mint burns my dry mouth & many Sjogren's patients dry mouths. The biggest challenge is finding products without mint including gum. That limits product choice from gum to gels & sprays. Companies can't seem to get away from mint. I use Lubricity between & with other products. It is ever so slightly sweet. It does not burn. It contains xylitol which is naturally anti-bacterial. It helps prevent cavities. It is the best oral moisture spray I have found."
""Much better than Biotene. Perfect for people that cannot tolerate peppermint""
"Better results than what I was getting with other products"
"Lubricity moisturizes the inside of mouth and tongue and lasts for hours"
"Great product that provides comfort and relief from mouth dryness"
"I would buy Lubricity again. It definitely helps my dry mouth and voice"
"Your product seems to last longer the others I've tried. Very important."
Lubricity is an odorless, flavorless, and colorless spray that is perfect for people who are overly sensitive to taste. Our Dry Mouth Spray also has Zero Calories, NO Gluten, NO Alcohol, NO Sugar, and is Vegan-Friendly!

Lubricity Dry Mouth Spray has 5 simple, natural ingredients: Hyaluronic Acid, Xylitol, Sodium Benzoate, Potassium Sorbate and Purified Water. This simple formula is clinically proven to alleviate your dry mouth symptoms for up to 4 hours.

Lubricity Dry Mouth Spray comes in a convenient 0.5 oz and 2oz spray bottle. Simply point and spray 3-5 times per use. When used as directed, Lubricity provides up to 4 hours of relief from dry mouth symptoms.
For best results, we recommend using Lubricity Dry Mouth Spray as follows: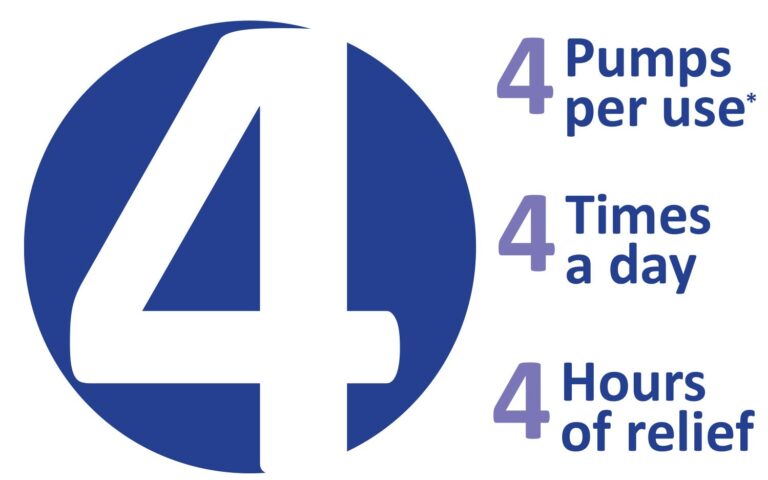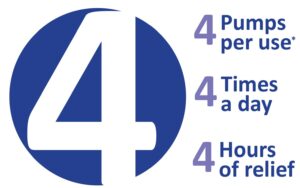 Use Lubricity after a meal and before bed. If needed, Lubricity can be used more than 4 times per day. *Some may need 3-5 pumps per use, as the bottle needs to be primed upon opening. Relief from symptoms begins immediately. Maximum effectiveness is achieved after 72 hours of continued use.
Important: If you are pregnant or breastfeeding, please consult your physician before using Lubricity. DO not use Lubricity if you are taking any medications that are contraindicated with the product. Please consult with your physician if you have any concerns regarding the use of this product. Keep out of reach of children.
Where can I purchase Lubricity?