Dental Hygienist's Tips For Sjögren's Patients

Meet the Author: Sara Juliano, RDH
I have been a registered dental hygienist for over a decade. With a passion for oral and systemic health, I have seen clinically the direct impact systemic health can have on oral health. I will be extending my knowledge outside of the dental chair into the world and make an impact on the lives of others. Learn more about Sara, here. 
Meet the Author: Sara Juliano, RDH
I have been a registered dental hygienist for over a decade. I have had the pleasure of working with amazing patients and educating them on their oral health throughout my career. Recently, I made the conscious decision to branch out within the dental field, choosing to maintain my dental hygiene license, and become a dental educator. With a passion for oral and systemic health, I have seen clinically the direct impact systemic health can have on oral health. I will be extending my knowledge outside of the dental chair into the world and make an impact on the lives of others. Learn more about Sara, 
here.
In my previous blog, The Seriousness of Sjögren's Disease, I explained what Sjögren's is, the types of secondary diseases people can develop, and the importance of saliva and oral health. If you would like to learn more about Sjögren's Disease, make sure to check out my previous blog.
As a Dental Hygienist I have had the pleasure to aid several patient's battling Sjögren's Disease. Most, if not all, patients diagnosed with this chronic auto-immune syndrome, come into the dental office often discouraged and feeling hopeless from their severe dry mouth symptoms.  There is hope and several ways to alleviate dry mouth for those suffering with Sjögren's Disease.
The Importance of Oral Healthcare When Battling Sjögren's
Those of us with any form of systemic or auto immune disorders need to be diligent about daily home oral health care routines. It is very important to be cognizant of minimizing plaque formation and maintaining good dentition. Without proper plaque removal, plaque has free range to flow throughout the rest of the body via blood and saliva. Studies have proven that the same gram-negative destructive bacteria that causes periodontal disease in the mouth, is the same gram-negative bacteria that destroys the lining of the heart muscles resulting in disease.  
Most people with Sjögren's are on several medications in addition to a daily steroid to reduce inflammation. Daily oral intake of medications and steroids will decrease your salivary flow, resulting in compounded dry mouth. Therefore, it is imperative that people suffering with Sjögren's Disease maintain healthy diets and healthy dental practices. Your mouth needs all the support it can get when battling Sjögren's Disease! 
A Registered Dental Hygienist's Recommendations for People with Sjögren's Disease
As a registered dental hygienist for over a decade, I have had the pleasure of working with several patients that are suffering from Sjogren's Disease. I have seen first hand what severe dry mouth looks like from a clinical perspective. Over the years, I have made multiple recommendations to patients suffering with Sjogren's Disease to improve their management of dry mouth symptoms and after following these tips, patients always come back with improved symptoms.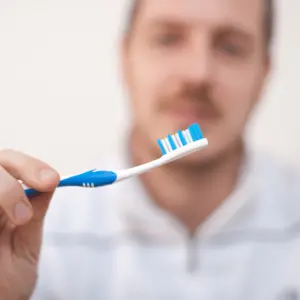 I always recommend an electric toothbrush because it remove plaque more efficiently. Brushing after every meal will reduce plaque buildup and decrease the formation of bacterial biofilm.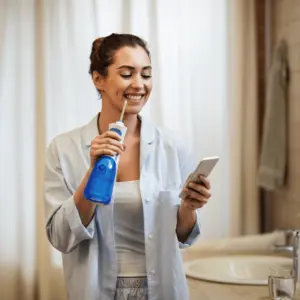 A water flosser is best for anyone who has any systemic issues and is on several medications.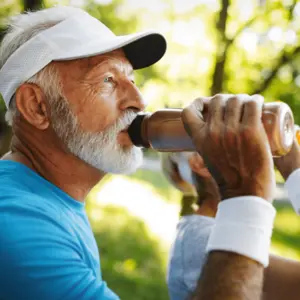 Sipping on water throughout the day will moisten the oral cavity and give temporary relief (be diligent with sipping throughout the day, remember, its temporary).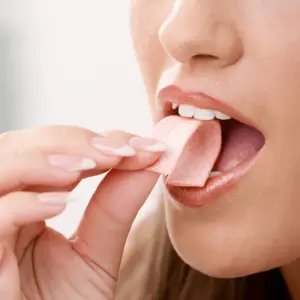 Putting a piece of sugar free gum in your mouth 2-3 times per day for about 20 minutes at a time will stimulate the salivary flow.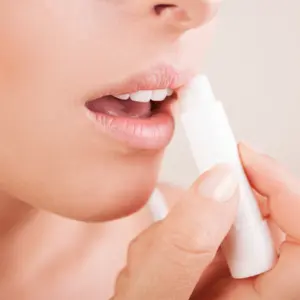 Those suffering from dry mouth tend to have dry lips. This can create cracks on the lips and can be very painful. Using a lip moisturizer can help ease the pain of dry or cracked lips.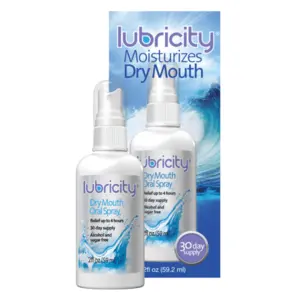 Using a long-lasting dry mouth spray, such as Lubricity, will maintain moisture for longer periods of time. With Lubricity, they can enjoy eating the foods that they love to eat with ease!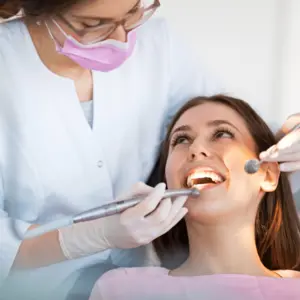 For people suffering with auto immune diseases, other immunocompromising disorders, or systemic immunosuppression, it is imperative that you have routine dental visits every 6 months to be proactive with your oral health. Staying on top of your oral health and having routine cleanings and dental check-ups will significantly reduce the risk of prolonged issues that may otherwise go undiagnosed, and generate further complications.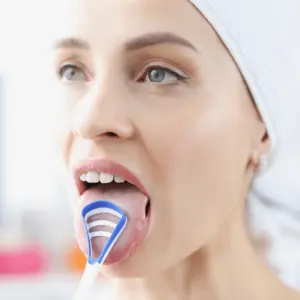 A proper tongue scraper, in addition to daily flossing and brushing, is essential. Be gentle when using your tongue scraper if you have Sjögren's Disease. Your tongue may already be tender from the dry mouth, use with ease but be effective. Plaque loves to reside on the tongue and lead to bad breath. Remove it, remove it, remove it!   
It is recommended that those suffering with Sjögren's Disease stay away from highly acidic foods and beverages and high sugar intake whether it be food or drinks. Remember, having dry mouth increases the acidity in the oral cavity, as well as plaque formation. Sipping on soda, coffee with sugar, sugary drinks, or hard candy that contains sugar will significantly increase your risk for cavities and other oral health issues, such as periodontal disease and gingivitis.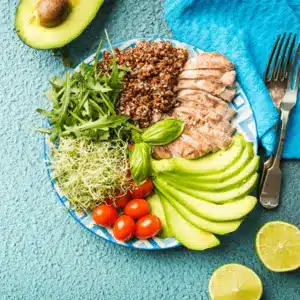 Having a healthy diet can also aid in alleviating dry mouth and improve oral health. Foods that are fresh, raw, natural and low in sugar, will decrease the risk of cavity formation. Stay away from carbohydrates such as crackers, pretzels, chips and any form of sticky chewy candy that have a low oral clearance and will increase the risk if cavity formation. Also, stay away from sugary drinks as a way to quench your thirst. Cavity formation is inevitable with these habits.  
When diagnosed with Sjögren's Disease, it is important to focus on maintaining overall systemic health, including your mouth. This will improve your overall quality of life.  Less plaque and inflammation in the mouth, less plaque and inflammation in the body!  
Lubricity is an odorless, flavorless, and colorless spray that is perfect for people who are overly sensitive to taste. Our Dry Mouth Spray also has Zero Calories, NO Gluten, NO Alcohol, NO Sugar, and is Vegan-Friendly!

Lubricity Dry Mouth Spray has 5 simple, natural ingredients: Hyaluronic Acid, Xylitol, Sodium Benzoate, Potassium Sorbate and Purified Water. This simple formula is clinically proven to alleviate your dry mouth symptoms for up to 4 hours.

Lubricity Dry Mouth Spray comes in a convenient 0.5 oz and 2oz spray bottle. Simply point and spray 3-5 times per use. When used as directed, Lubricity provides up to 4 hours of relief from dry mouth symptoms.
For best results, we recommend using Lubricity Dry Mouth Spray as follows: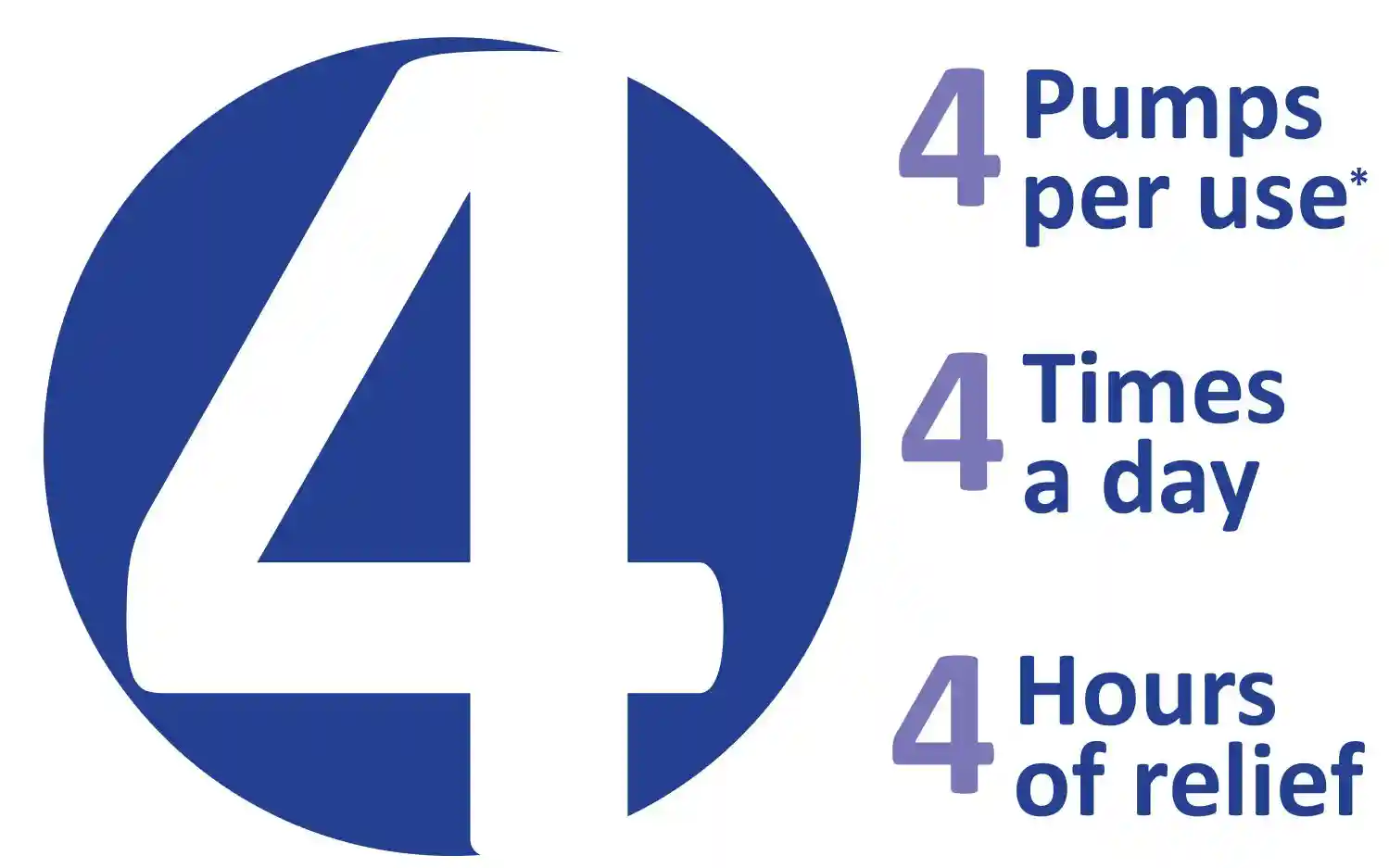 Use Lubricity after a meal and before bed. If needed, Lubricity can be used more than 4 times per day.
*Some may need 3-5 pumps per use, as the bottle needs to be primed upon opening. Relief from symptoms begins immediately. Maximum effectiveness is achieved after 72 hours of continued use.
Important: If you are pregnant or breastfeeding, please consult your physician before using Lubricity. DO not use Lubricity if you are taking any medications that are contraindicated with the product. Please consult with your physician if you have any concerns regarding the use of this product. Keep out of reach of children.
Lubricity is a Proud Supporter of the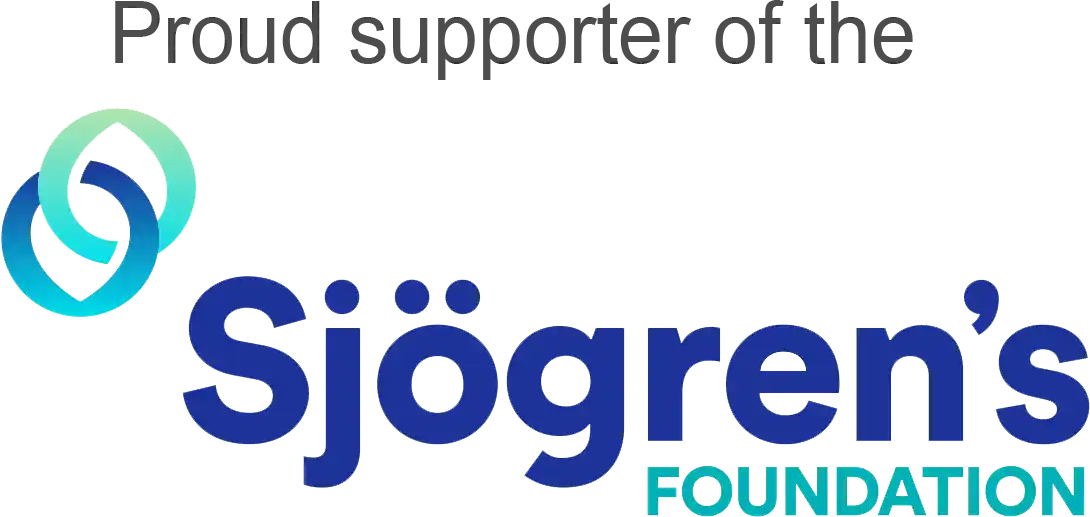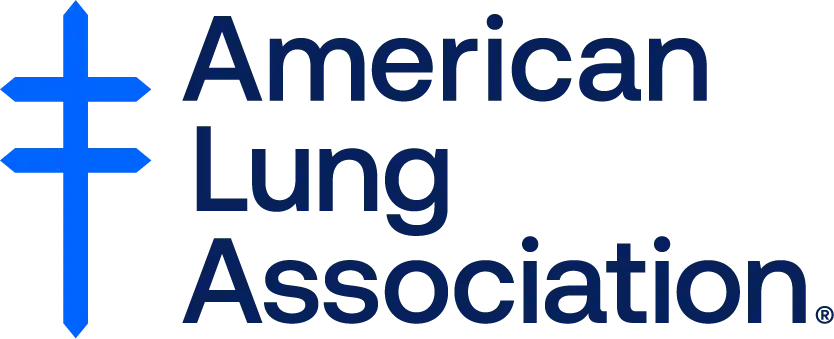 What do customers say about Lubricity Dry Mouth Spray?
"I have severe dry mouth from Sjogren's Syndrome and have tried many sprays with limited success. Other sprays with "mild mint" flavor stung my throat. Then I bought Lubricity and was really shocked. There is no flavor in this product. It just does its job. It lightly coats my throat and allows me to calm any dryness I have during the day and get a good night's sleep in the evening. I would give it a 5 star plus rating!"
"I suffer from dry mouth due to Sjögren's and the Lubricity product, from my experience, is the best for keeping my mouth moist. It does not have an unpleasant aftertaste and is not too sweet which are my major complaints"
"Lubricity is one of many products I use for dry mouth. Compared to other sprays, it is the one I like & use. It works well & is not minty. Mint burns my dry mouth & many Sjogren's patients dry mouths. The biggest challenge is finding products without mint including gum. That limits product choice from gum to gels & sprays. It is ever so slightly sweet. It does not burn. It contains xylitol which is naturally anti-bacterial. It helps prevent cavities. It is the best oral moisture spray I have found"
"Lubricity is wonderful! My favorite thing is there is no flavor, an it has the consistency of real saliva. I have extreme dry mouth issue from Sjogren Syndrome and Lubricity is my new go to dry mouth spray!"