Could Covid-19 be the reason for your Dry Mouth?

The Coronavirus can infect cells in your mouth
There is still a lot to be uncovered regarding the effects of the coronavirus SARS-CoV-2. Recent studies have shown that the coronavirus can infect cells in the mouth causing altered taste and xerostomia, or dry mouth.
We have learned via Live Science and the National Institute of Health (NIH), that an international team of scientists has found evidence that SARS-CoV-2, the virus that causes COVID-19, infects cells in the mouth. As we know the virus can infect cells in other parts of the body, such as the digestive system, blood vessels, kidneys and, as this new study shows, the mouth. This new discovery explains why COVID-19 patients may experience oral symptoms that include, loss of taste, dry mouth, and blistering.
Even more, these new discoveries point to the possibility that the mouth may play a role in transmitting the coronavirus to the lungs and digestive system via saliva infected oral cells. Per the ADA, some patients have even demonstrated altered taste and dry mouth six-plus months after first infection.
Dry mouth found to be a sign for early diagnosis
In addition to these symptoms surfacing after infection, there are cases demonstrating dry mouth prior to an individual testing positive for COVID-19. Future Medicine assessed dry mouth symptoms in hospitalized patients with COVID-19 on a daily basis until all the dry mouth symptoms cleared.

They found that 60% of patients in these cases had dry mouth 3-4 days prior to the onset of other symptoms.

Although much research remains, we understand that dry mouth can be an indicator for early diagnosis, quarantine, and treatment of patients.
Dry mouth is a common symptom associated with many medical and non-medical conditions such as, medication side-effects, chemotherapy, radiation, caffeine intake, and more. It is important to note that the presence of dry mouth alone is not substantial in itself to confirm a COVID-10 infection.
What can you do to treat dry mouth?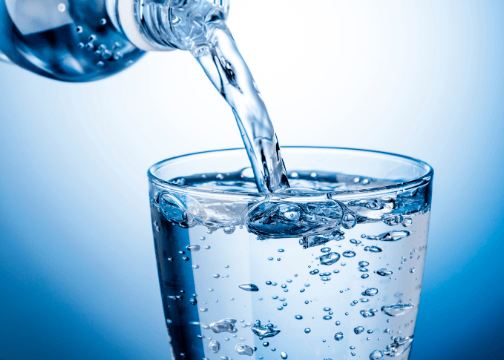 Dry mouth can be quite uncomfortable, but there are several home remedies that you can try to ease your symptoms:
Drink more water

Xylitol gum

Reduce the use of Cannabis (as c

otton mouth is dose-dependent)

Avoid alcohol (including in mouthwash)

Reduce caffeine intake

Reduce tobacco use

Try Natural Dry Mouth Spray, Lubricity
Lubricity is an odorless, flavorless, and colorless spray that is perfect for people who are overly sensitive to taste. Our Dry Mouth Spray also has Zero Calories, NO Gluten, NO Alcohol, NO Sugar, and is Vegan-Friendly!

Lubricity Dry Mouth Spray has 5 simple, natural ingredients: Hyaluronic Acid, Xylitol, Sodium Benzoate, Potassium Sorbate and Purified Water. This simple formula is clinically proven to alleviate your dry mouth symptoms for up to 4 hours.

Lubricity Dry Mouth Spray comes in a convenient 0.5 oz and 2oz spray bottle. Simply point and spray 3-5 times per use. When used as directed, Lubricity provides up to 4 hours of relief from dry mouth symptoms.
For best results, we recommend using Lubricity Dry Mouth Spray as follows: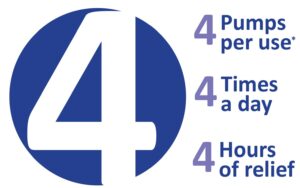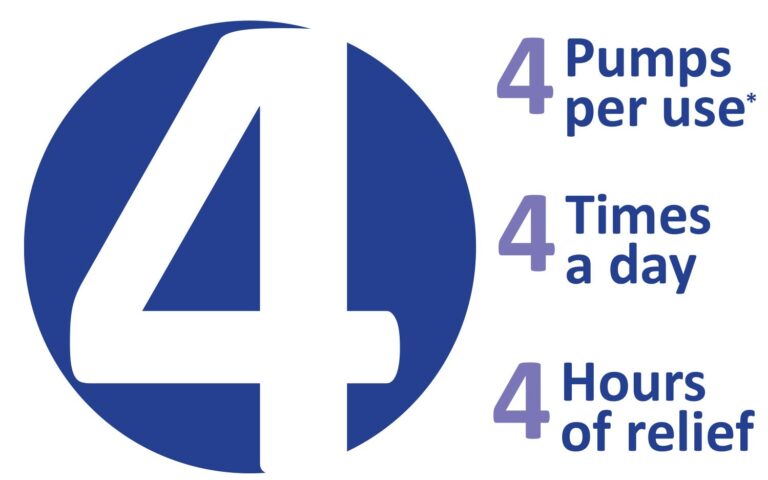 Use Lubricity after a meal and before bed. If needed, Lubricity can be used more than 4 times per day. *Some may need 3-5 pumps per use, as the bottle needs to be primed upon opening. Relief from symptoms begins immediately. Maximum effectiveness is achieved after 72 hours of continued use.
Important: If you are pregnant or breastfeeding, please consult your physician before using Lubricity. DO not use Lubricity if you are taking any medications that are contraindicated with the product. Please consult with your physician if you have any concerns regarding the use of this product. Keep out of reach of children.
What do customers say about Lubricity Dry Mouth Spray?
It helps so much. It's easy and convenient. I really like it as I've battled dry mouth syndrome for years.
"Lubricity is one of many products I use for dry mouth. Compared to other sprays, it is the one I like & use. It works well & is not minty. Mint burns my dry mouth & many Sjogren's patients dry mouths. The biggest challenge is finding products without mint including gum. That limits product choice from gum to gels & sprays. It is ever so slightly sweet. It does not burn. It contains xylitol which is naturally anti-bacterial. It helps prevent cavities. It is the best oral moisture spray I have found"
Lubricity keeps my mouth more comfortable and longer than other products I've tried. It also has fewer ingredients which is a plus, and no sorbitol that can be upset your digestive system.