Lubricity Becomes More Accessible Than Ever
As Lubricity Innovations began to grow, the upper management quickly realized that Lubricity would be a desired product across the country and maybe even the world. With characteristics unmatched by any other dry mouth product, Lubricity grew far and wide. Fulfilling orders through our website flourished, but our customers wanted one thing: to be able to buy our product in store. After meetings with corporate executives, it was decided that Lubricity would be held on the shelves of over 1,800 Walgreens locations throughout the U.S.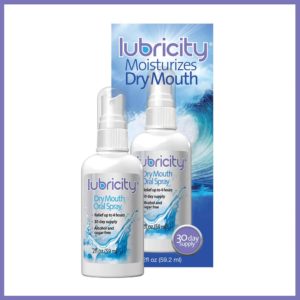 We were ecstatic that our customers would finally be able to go into a brick-and-mortar location to see the product firsthand. For many, Lubricity is now only a few minutes drive away. If you'd like to see a list of locations near you, click here. We couldn't forget the world of ecommerce and the giant that Amazon.com has become. So with this thought in mind, we decided to sell Lubricity through Amazon as well, letting Prime members receive their free two-day shipping on our wonderful product. Now you can drive around the corner to your nearest Walgreens or you can order Lubricity right from the tips of your fingers!
We're making strides to reach more and more people with this life-changing product, so stay tuned for more partnerships and more locations that will carry Lubricity in the future!