Stem Cell Therapy Team Targeting Dry Mouth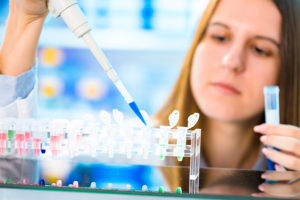 A clinical research and development company in Sydney, Australia is conducting ground-breaking research on the use of stem cell therapy to treat dry mouth. Olympus Stem Cells Pty Ltd, a company focused on integrating advanced stem cell techniques with established medical treatments, is testing a clinical treatment using stem cells for patients with dry mouth brought on by either age-related atrophy of salivary glands, Sjogren's Syndrome or dry mouth due to radiotherapy, according to a recent article in Digital Journal.
Dry Mouth & Stem Cell Therapy
Currently, little is known about stem cells in salivary glands and how they might react to tissue damage, mostly because it is difficult to find the cells. Associate Professor Russell Vickers, the Medical Director of Olympus Stem Cells, has already published extensive data on the use of stem cells for treating neuropathic facial pain. According to the Digital Journal report. His method for dry mouth calls for extracting stem cells from abdominal wall fat through a "mini liposuction procedure," which can be done with local anesthesia. The cells and "stromal vascular fraction" are then injected into the large salivary glands in the patient's mouth.
For the complete Digital Journal story, click on the following link: http://www.digitaljournal.com/pr/3645498#ixzz56AILThmf