Sjogren's Syndrome Nearly Halted the Brilliant Career of Venus Williams
Anyone who doesn't understand the debilitating effects of Sjogren's syndrome should listen to the story of American tennis star Venus Williams. She shocked the world back in September 2011 when she abruptly dropped out of the US Open after only one match and announced that she had Sjogren's syndrome, which was described in news reports at the time as a relatively common but "poorly understood autoimmune disorder that causes joint pain and can deplete energy levels."
Since that time Williams, then 31 and one of the greatest tennis players in U.S. history, has come back to play tennis at the highest levels and brought a lot of attention to Sjogren's. We know that Sjogren's causes the body's immune system to attack its own healthy cells that produce saliva and tears.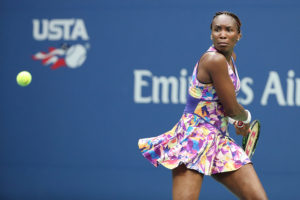 Sjogren's was debilitating enough for Williams that it almost brought her entire brilliant career to a halt, according to a report in Health. Williams said she had no choice and took some time off.
"I literally couldn't play tennis anymore, so it really changed my life," Williams said. "Because it was starting to take away what I loved, I had to make some changes, I had to change my life. Thankfully, I was able to find something that helped me get back to doing what I loved."
Along with oral remedies for dry mouth, Williams turned to a "drastic" diet change: a raw vegan diet. She credits her diet and her new lifestyle with helping her ward off Sjogren's and get back on the court.
"Once I started I fell in love with the concept of fueling your body in the best way possible," Williams said. "Not only does it help me on the court, but I feel like I'm doing the right thing for me."
For the complete Health story, click on the following link: http://www.health.com/nutrition/venus-williams-raw-vegan-diet