Lubricity Dry Mouth Spray
We Have Partnered With Sjogrens Syndrome Foundation To Bring You This Special Offer
GET 30% OFF BY USING CODE
SJOGRENS30

AT CHECKOUT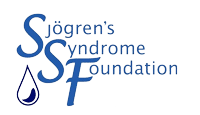 GET 30% OFF WITH CODE SJOGRENS30
Managing dry mouth from Sjögren's is challenging, with countless dollars and time spent finding the right product that best suits your needs.

We are happy to say that many Sjogren's patients have found relief with our innovative dry mouth spray.

Lubricity consists of only 5 ingredients, and is alcohol and sugar free! Give our product a try today and finally feel the difference with Lubricity!
Effect Lasts Up to 4 Hours
30 Days of Supply in a 2oz Bottle
Alcohol, Sugar & Gluten Free
For best results, use 3-5 sprays after breakfast, lunch, dinner, before bedtime, and as needed.
Water, Sodium Hyaluronate, Xylitol, Sodium Benzoate, Potassium Sorbate.