A Natural Dry Mouth Spray for Your Patients
Is Lubricity Dry Mouth Spray Right For My Patients? ​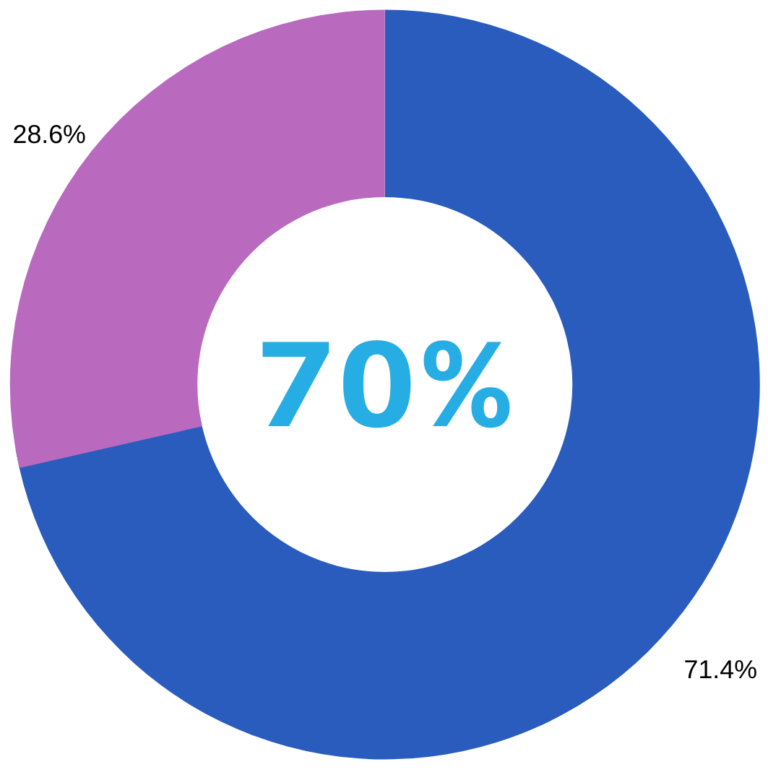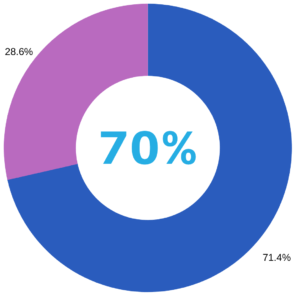 Lubricity is a premium Natural Dry Mouth Spray that works! Our simple and effective formula is a breakthrough in the treatment of xerostomia, or dry mouth symptoms. Lubricity's formula includes hyaluronic acid, the ingredient that helps seal in the mouth's natural moisture creating a soothing and hydrated feeling.  In fact, nearly 70% of participants rated Lubricity better than their usual remedy. 
In a Clinical Study, nearly 70% of participants preferred Lubricity over their current Dry Mouth solution.
Lubricity Dry Mouth Spray has only 5 natural ingredients:
Hyaluronic Acid
Xylitol
Sodium Benzoate
Potassium Sorbate
Purified Water.
This simple formula is clinically proven to alleviate your patients dry mouth symptoms for up to 4 hours. 
Lubricity works differently from other solutions. A flavorless gel coats the mouth and penetrates oral tissue, providing lasting relief from even the most persistent dry mouth symptoms. This process provides up to 4 hours of symptom-free relief.
Its main ingredient, Hyaluronic Acid, is a compound naturally created by the body. Found throughout the skin and joints, it provides suppleness and allows for range of motion. Hyaluronic Acid helps retain natural moisture by being absorbed into the tissues of your mouth.
All ingredients in Lubricity are Generally Recognized as Safe (GRAS-listed) by the FDA.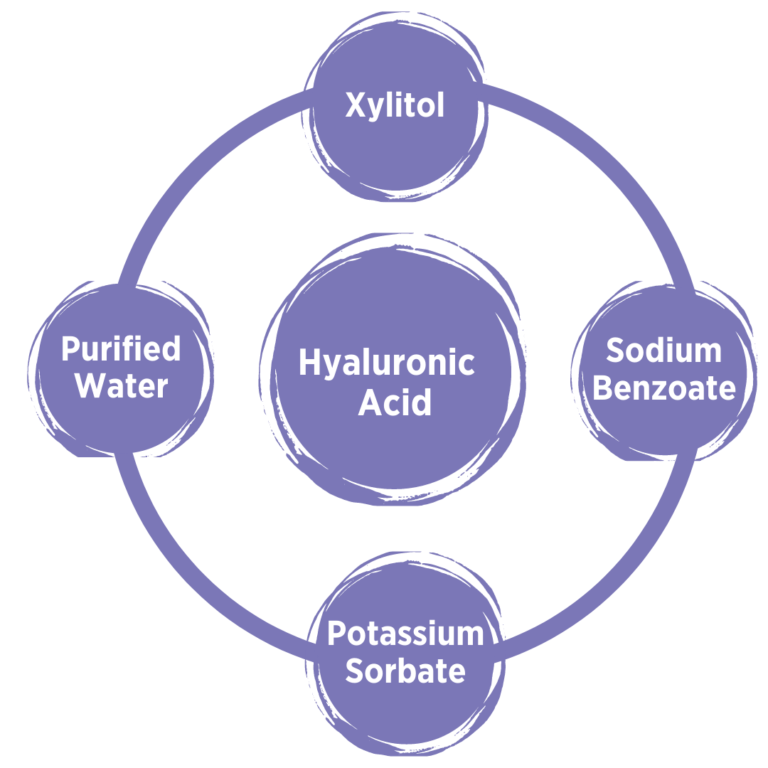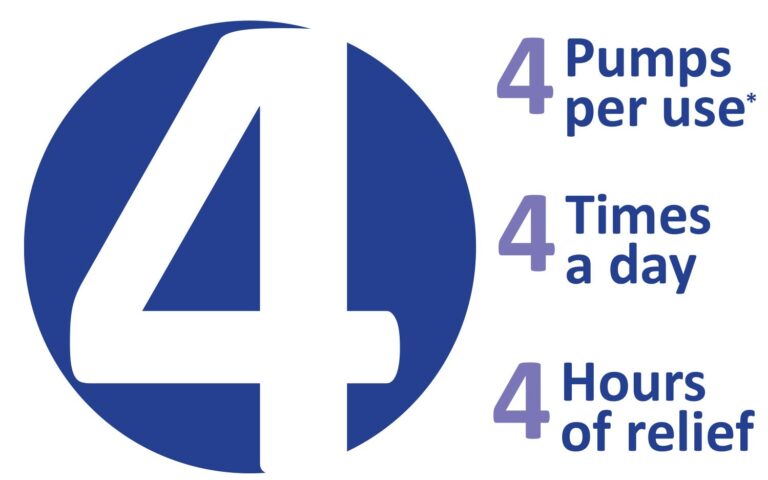 Lubricity Dry Mouth Spray comes in a convenient 0.5 oz and 2oz spray bottle. Simply point and spray 3-5 times per use. When used as directed, Lubricity provides up to 4 hours of relief from dry mouth symptoms.
For best results, we recommend using Lubricity Dry Mouth Spray as follows: 
4 times Per day
4 Pumps per use
4 Hours of relief
Use Lubricity after a meal and before bed. If needed, Lubricity can be used more than 4 times per day. *Some may need 3-5 pumps per use, as the bottle needs to be primed upon opening. Relief from symptoms begins immediately. Maximum effectiveness is achieved after 72 hours of continued use.
Important: If you are pregnant or breastfeeding, please consult your physician before using Lubricity. DO not use Lubricity if you are taking any medications that are contraindicated with the product. Please consult with your physician if you have any concerns regarding the use of this product. Keep out of reach of children.
Lubricity's Nutritional Facts
Lubricity is an odorless, flavorless, and colorless spray that is perfect for people who are very sensitive to taste. Our Dry Mouth Spray also has Zero Calories, NO Gluten, NO Alcohol, NO Sugar, and is Vegan-Friendly!
Sodium, Potassium and Sugar intake per daily use is well below the permissible limits
Appropriate for low-sodium, low-potassium and low-sugar diets, recommended for patients with Heart Disease and/or Diabetes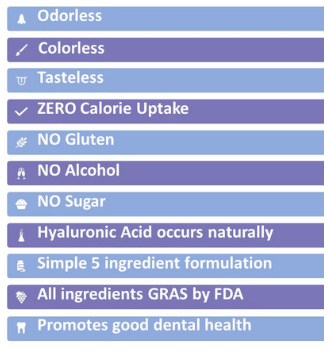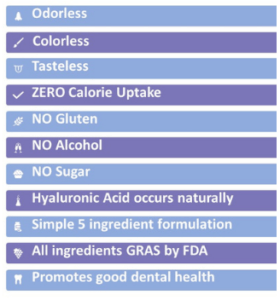 Dry mouth symptoms are often accompanied by metallic, bitter, or uncomfortable taste, also known as dysgeusia. MetaQil is another product produced by YFS Pharma that can alleviate altered taste symptoms. MetaQil is a first-of-it kinds product that cools the mouth and provides instant, long-lasting relief, and comfort. Learn more about MetaQil and Dysgeusia.
Where Can My Practice Purchase Lubricity?
You can purchase Lubricity Dry Mouth Spray in bulk on our website and from the following distributors and online retailers: 
Participate in our Sample Program for Professionals
Would you like to request some samples for your patients? Request your samples today. We will get back to you as soon as possible!
What do customers say about Lubricity Dry Mouth Spray?
It helps so much. It's easy and convenient. I really like it as I've battled dry mouth syndrome for years.
"Lubricity is one of many products I use for dry mouth. Compared to other sprays, it is the one I like & use. It works well & is not minty. Mint burns my dry mouth & many Sjogren's patients dry mouths. The biggest challenge is finding products without mint including gum. That limits product choice from gum to gels & sprays. It is ever so slightly sweet. It does not burn. It contains xylitol which is naturally anti-bacterial. It helps prevent cavities. It is the best oral moisture spray I have found"
Lubricity keeps my mouth more comfortable and longer than other products I've tried. It also has fewer ingredients which is a plus, and no sorbitol that can be upset your digestive system.