Medications for Flu and Cold Often Bring Dry Mouth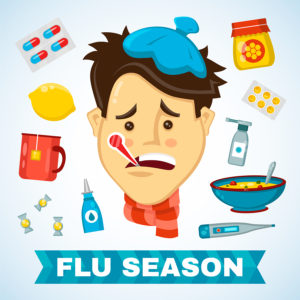 The cold medicines you are taking or giving your children during cold and flu season can certainly help with a cough and fever. But it will also cause one side effect that needs to be treated: dry mouth.
A short story and video on The Indy Channel offers some expert thoughts and analysis from dentists on dry mouth, and its connections to cold medicines. The bottom line, according to a report from Indiana University, is that many of these medicines "are chock full" of sugars, which have many potentially harmful issues and end up coating your teeth. "More than 400" of these cold medicines cause dry mouth, according to the report.
IU Health Dental Surgeon LaQuia Vinson warns that dry mouth increases the risk for dental decay, and has a few recommendations:
"It's important when children are taking these medications, that they at least rinse especially right after using them, but stay hydrated as well." And for children younger than one who are not yet brushing their teeth "use a safe washcloth and water to wipe the teeth."
For the full story and video, click here.