Links Between Diabetes and Dry Mouth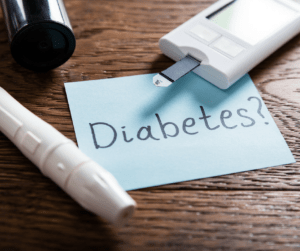 A recent report in Newsmax Health outlined the staggeringly dire statistics on diabetes, a potentially fatal disease that experts say is becoming epidemic. It is worth noting for dry mouth sufferers since dry mouth can often be a side effect of diabetes, most often Type 2 diabetes, also called "adult onset" diabetes, because the metabolic disorder presents much later in life.
The statistics in the Newsmax report include:
More than 30 million Americans have diabetes
It's the seventh leading cause of death in this country (U.S)
It costs our healthcare system an estimated $245 billion each year
Cases of diabetes have quadrupled in a little more than 30 years, according to the Centers for Disease Control
The good news is diabetes can be managed "through lifestyle measures," noted Dr. Daniel Lorber, director of Endocrinology at New York Presbyterian. Dr. Lorber said "I tell my patients that they can eat their way through any shot or pill I give them so it's important to manage your eating habits and exercise not only to control the disease but to prevent it in the first place."
Dry Mouth
The Type 2 diabetes symptoms tend to be mild so many people either ignore or don't notice them. Two of the symptoms noted are related to hydration issues: frequent urination and feeling very thirsty, and dry mouth, which occurs because "there's less moisture in the body for other things so your mouth may feel dry."
For the complete Newsmax Health report, click here.