Kevin Guest House to Celebrate 45 Years in Buffalo, New York
For those who are not Buffalo natives, the Kevin Guest House is America's first independent healthcare hospitality house that provides housing for families who cannot afford hotels when seeking medical treatment in Buffalo. Their mission is to "provide a comfortable and supportive home away from home" for these families, and they do exactly that.
One of our colleagues at Lubricity was lucky enough to take a tour of the facilities, courtesy of Kate Heidinger, the Campaign and Development Officer at Kevin Guest House. The house offers a warm, home-like atmosphere to over 1,200 guests the not-for-profit houses per year.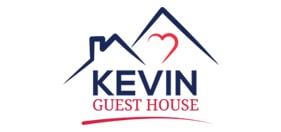 So how did the Kevin Guest House come about? After losing their son Kevin to Leukemia in 1972, Claudia and Cyril Garvey decided to open a home that could house all of the families they witnessed who could not afford to stay anywhere during medical treatments. They bought a house in Buffalo and converted it into a housing unit with eleven bedrooms. The house hosted its first guest in 1972, just six months after Kevin Garvey's death. Read more about the history of Kevin Guest House.
Here at Lubricity, we're so proud to be a part of a community that gives back. The Kevin Guest House website offers more information on staying at the house and donating to their cause. Thanks for doing what you do, Kevin Guest House!