Decrease in Average Diagnosis Time of Sjogren's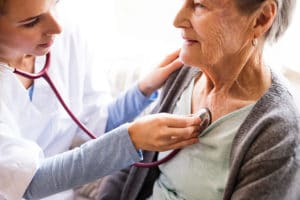 The Sjogren's Syndrome Foundation announced this week that it has decreased the average time to diagnose Sjogren's from more than six years to 2.8 years.
The foundation, which is committed to "accelerating the development of better diagnostic, management and therapeutics that will have the greatest potential impact on improving the quality of life for Sjogren's patients", made the announcement on its Sjogren' Snapshot, its quarterly news report.
The SSF in 2012 created a five-year goal to shorten the time it takes to diagnose Sjogren's by 50 percent in five years. This new report said it surpassed the goal by dropping the average diagnose time from more than six years to 2.8 years.
Sjogren's Syndrome
The SSF's Chief Executive Officer Steven Taylor noted that changing the diagnosis time was "an ambitious initiative" but it was important to keep Sjogren's "in the forefront of people's minds for the disease to finally receive the attention it deserves."
Taylor added: "Although our job is far from done, the SSF has seen our years of hard work and perseverance paying off. Please enjoy this milestone celebration with us because it wouldn't be possible without your support."
The Sjogren's Snapshot and other news from the foundation can be found at www.sjogrens.org.